specials
GreenCoast strives to provide the best deals on our favorite brands.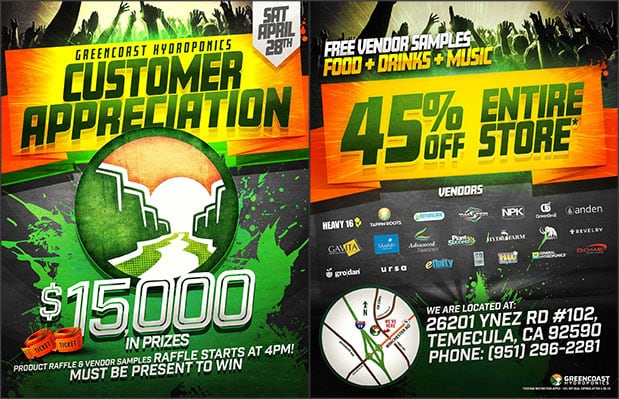 Customer Appreciation Day
Come out to GreenCoast Temecula on Saturday, April 28th for a day of food, drinks, and music! Meet your favorite vendors and pick up some free samples, featuring appearances by Heavy 16, Tappin Roots, Botanicare, Twister, NPK, GreenBroz, Anden, Gavita, Bluelab, Advanced Nutrients, Plant Success, Hydrofarm, Mammoth P, Revelry, Grodan, URSA, eFinity, GP Supply, Humboldt Wholesale, General Hydroponics, Dome, and more! Don't miss out on getting 45% off the entire store and our raffle for your chance to win up to $15,000 in prizes!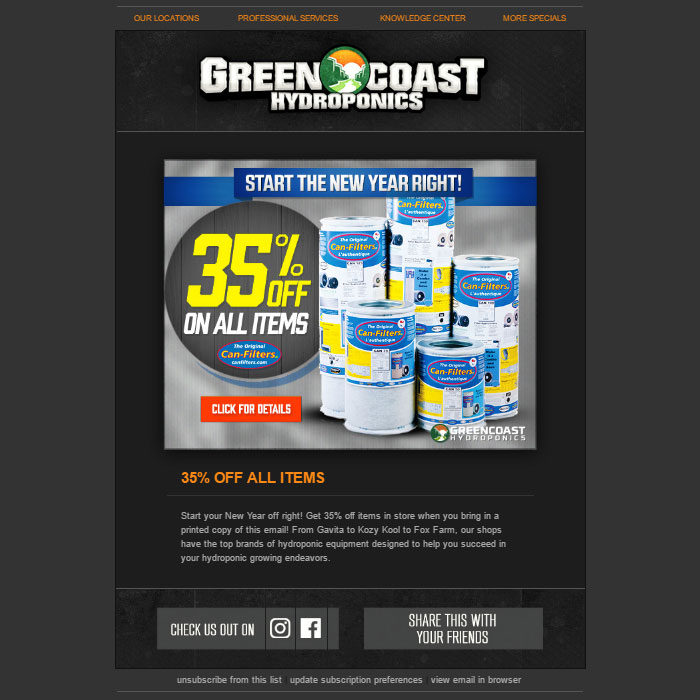 Email Specials
Sign up to receive weekly emails from GreenCoast with great special offers on the hydroponic equipment you need!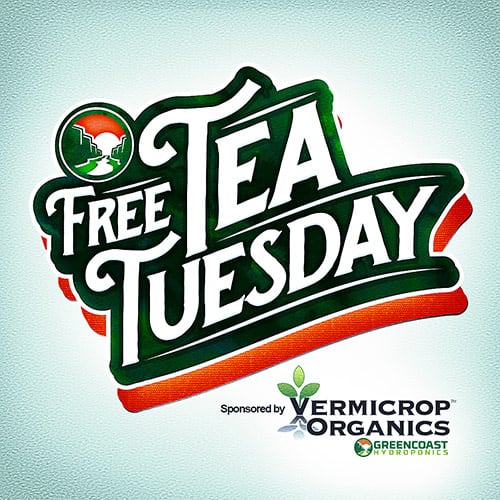 Free Tea Tuesdays
Every Tuesday in Portland get free compost tea courtesy of Vermicrop Organics. Minimum purchase necessary.
@ GreenCoast Portland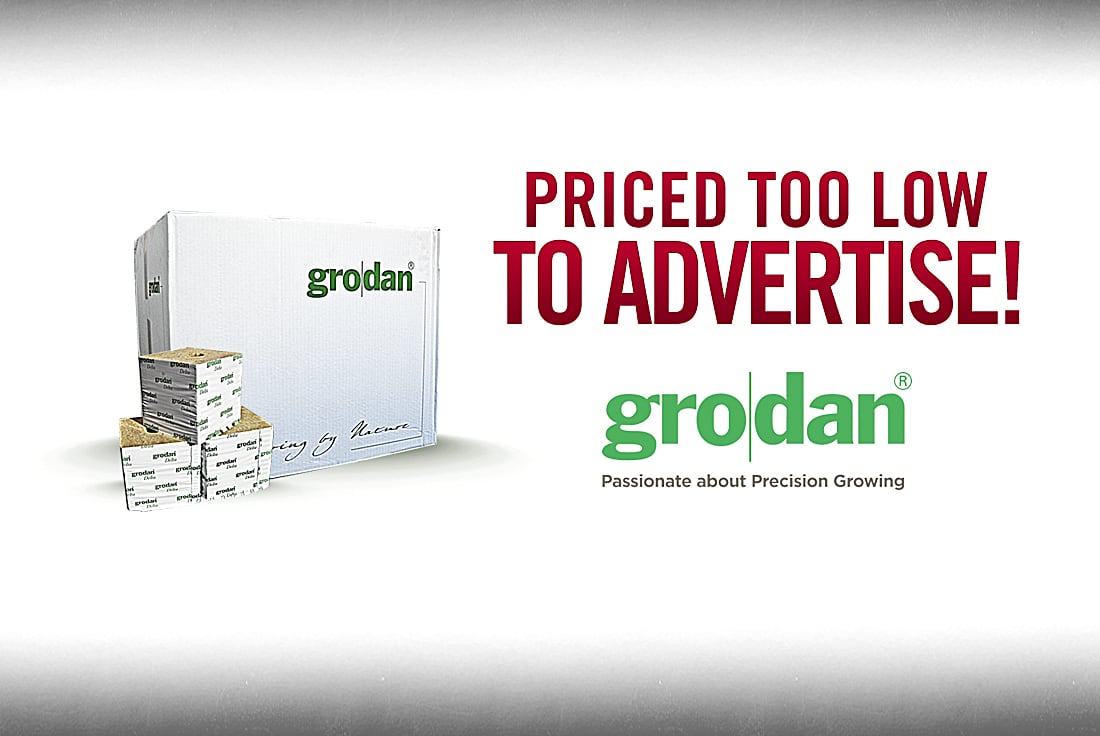 Grodan
Priced too low to advertise!
@ All GreenCoast Locations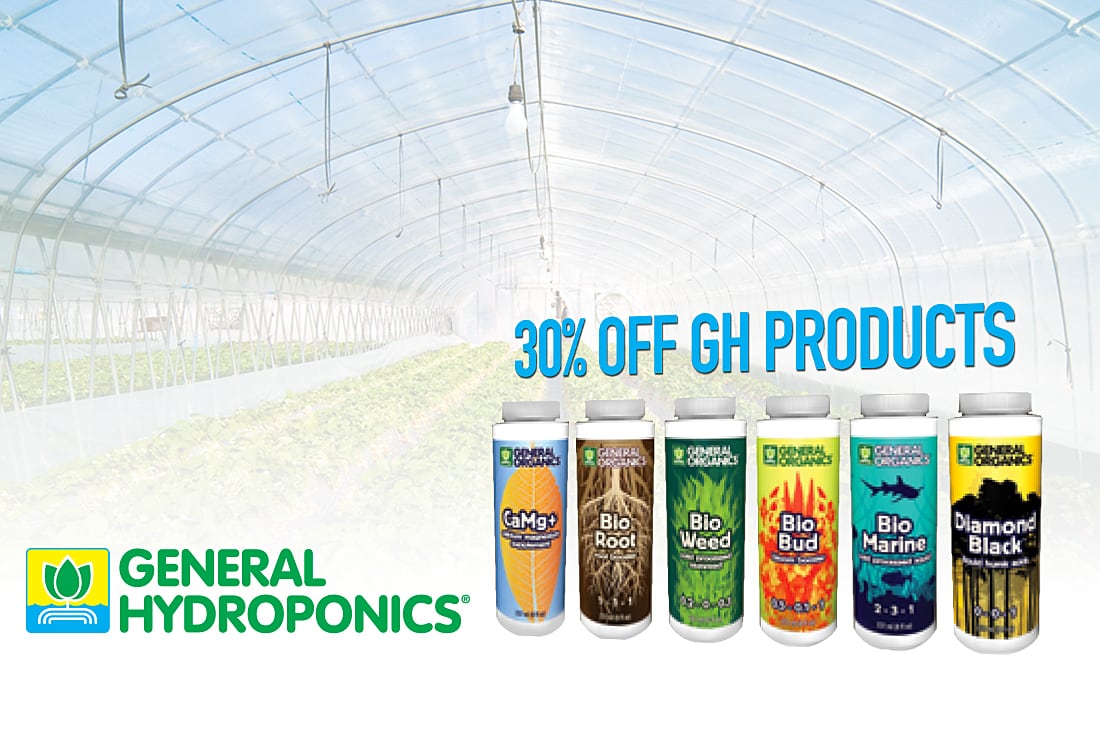 General Hydroponics
30% off General Hydroponics nutrients!
@ All GreenCoast Locations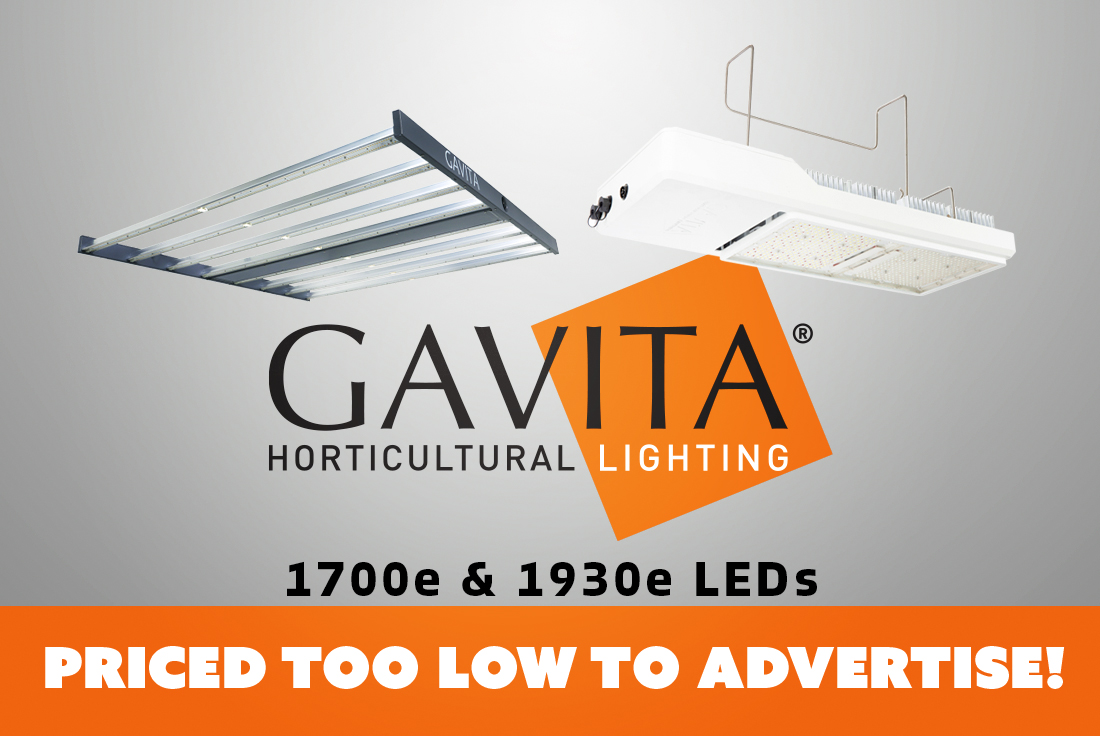 Gavita
Gavita ballasts in stock now!
@ All GreenCoast Locations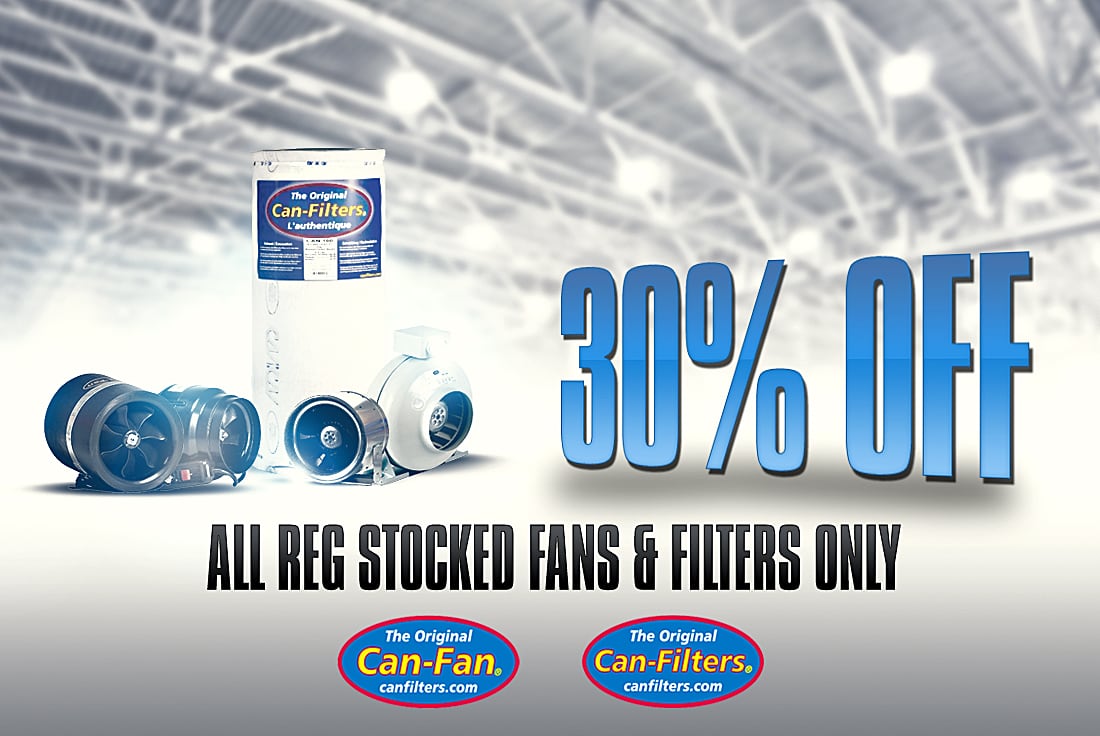 CAN Fan
30% off (all reg stocked fans and filters only)!
@ All GreenCoast Locations